admin
Fri, 08/Jan/2021 - 11:37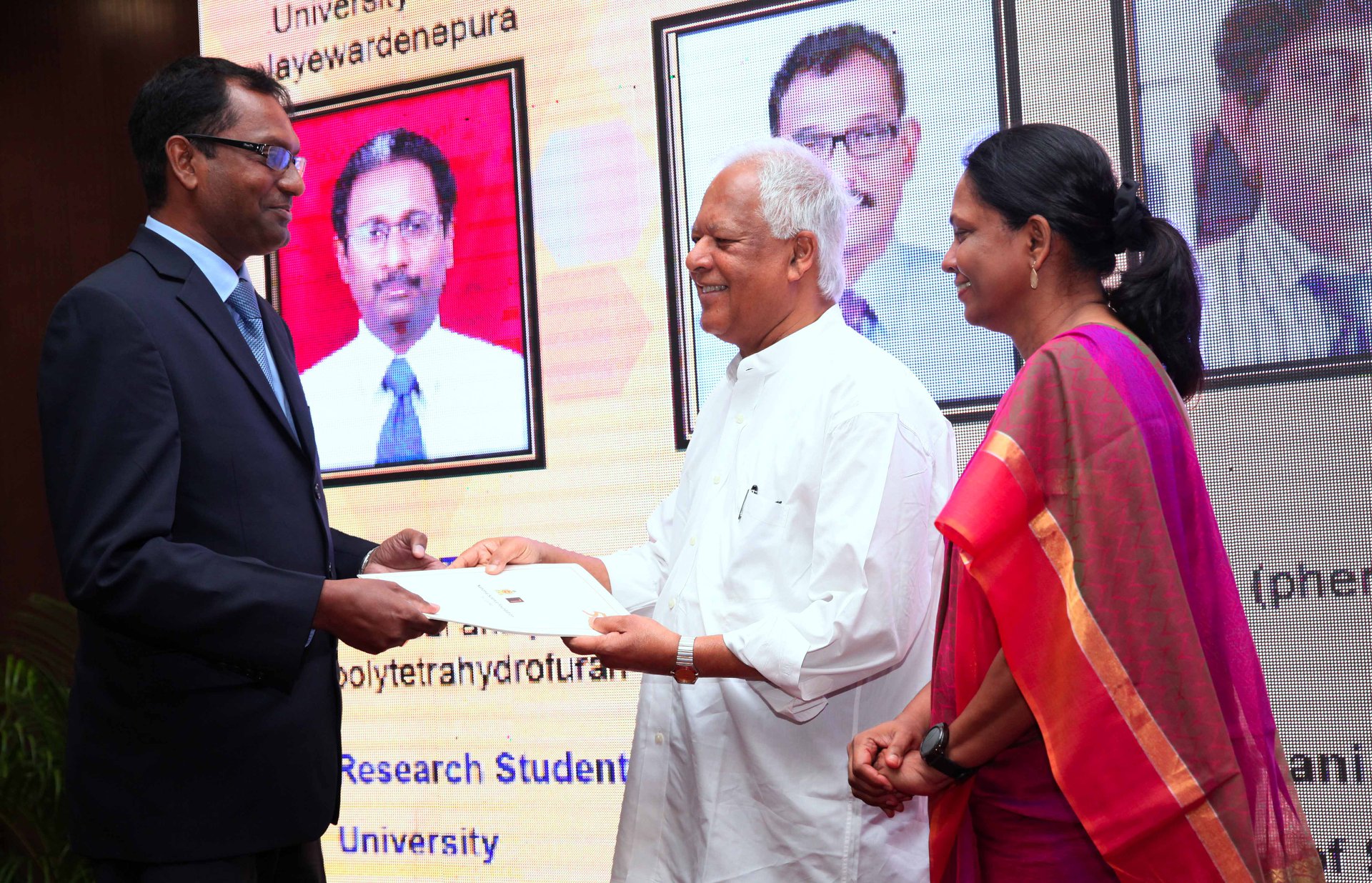 Dr M. Koneswaran from Department of Chemistry, EUSL received the SUSRED 2017 Award (Support Scheme for Supervision of Research Degrees) for supervising the PhD student leading to completion of the degree within a stipulated time.
Dr Koneswaran received the award from Honorable Minister of Science, Technology, Research, Skills Development and Vocational Training and Kandyan Heritage Dr Sarath Amunugama at the awarding ceremony held on 25th July 2018 at BMICH, Colombo.
The National Science Foundation (NSF) initiated this awarding scheme to motivate, support and recognise scientists engaged in supervising students conducting research in the areas of Science and Technology, leading to postgraduate degrees.